We are the Rocks District Winegrowers; vintners and growers dedicated to crafting wines with a sense of PLACE. The tightly drawn boundaries of this globally distinctive appellation inform an authentic wine expression: derived from a singular soils series and one land form.
The Rocks District Winegrowers speak both independently, and as a collective voice, in an effort to promote The Rocks District; engaging wine industry agencies, media, professionals and the consumer to ensure accurate and timely representations of current conditions/practices as found within The Rocks District.
Global recognition for The Rocks District, as one of the world's premiere wine growing regions for Rhone wine grape varieties, is at the core of our collective vision for a sustainable future.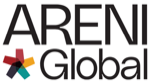 In this regard, and as of 2023, Rocks District Winegrowers has joined ARENI-Global as a participating Partner. ARENI is an independent think tank dedicated to the future of fine wine. Through its comprehensive research and events schedule, it helps agencies, associations, companies and decision makers to build a sustainably secure, prosperous, and just wine industry.*