Please contact us so we may be sure to accommodate you.
Location
535 E. Cessna Avenue
Walla Walla, WA 99362
Call: 509.527.0901
Hours
Tasting Room Hours:
Monday through Saturday from 11-4, closed Sunday.
Vineyard Sources in
The Rocks District
Hailed by Food & Wine magazine as a "Star Producer" and one of the "Best of the Best," Buty Winery makes a small selection of iconic Washington State blends, as well as a vineyard-designate chardonnay. These sought-after wines are made using grapes from a handful of renowned Washington winegrowing sites, including a prized section of Phinny Hill Vineyard and Buty's own organic-certified Rockgarden Estate in The Rocks District of Milton-Freewater AVA. Regularly included in "Top 100" and "Year's Best" lists in publications that include Forbes, Wine Enthusiast, Seattle Met, the San Francisco Chronicle and Wine & Spirits, Buty's wines are recognized as benchmarks for quality and creativity.
Established by Nina Buty in 2000, Buty Winery was founded on a belief in the artistry of the blend. This belief has been the inspiration for a short list of wines that include Buty's Rediviva of the Stones and its Rockgarden Estate Mourvèdre, Syrah & Grenache, both of which are made exclusively using grapes from Buty's Rockgarden Estate Vineyard in The Rocks District. Guided by longtime Winemaker Chris Dowsett, and famed Consulting Winemaker Zelma Long, Buty also makes a handful of other acclaimed wines, including an inspired Sémillon-based blend that features both Sauvignon Blanc and Muscadelle, its Columbia Rediviva, and the winery's one non-blended wine, a sleek and alluring Chardonnay from Washington's renowned Conner Lee Vineyard.
Since its founding, Buty has been at the forefront of several winemaking movements—from its commitment to using little-or-no new oak in many of its wines to picking earlier to retain purity, aromatics and acidity, and finally the winery's dedication to a natural approach to winemaking that eschews the use of any additions or "enhancement tools." This natural approach is echoed in an emphasis on stewardship and service—ideals that led Nina to farm Rockgarden Estate 100% organically.
Chris Dowsett, Winemaker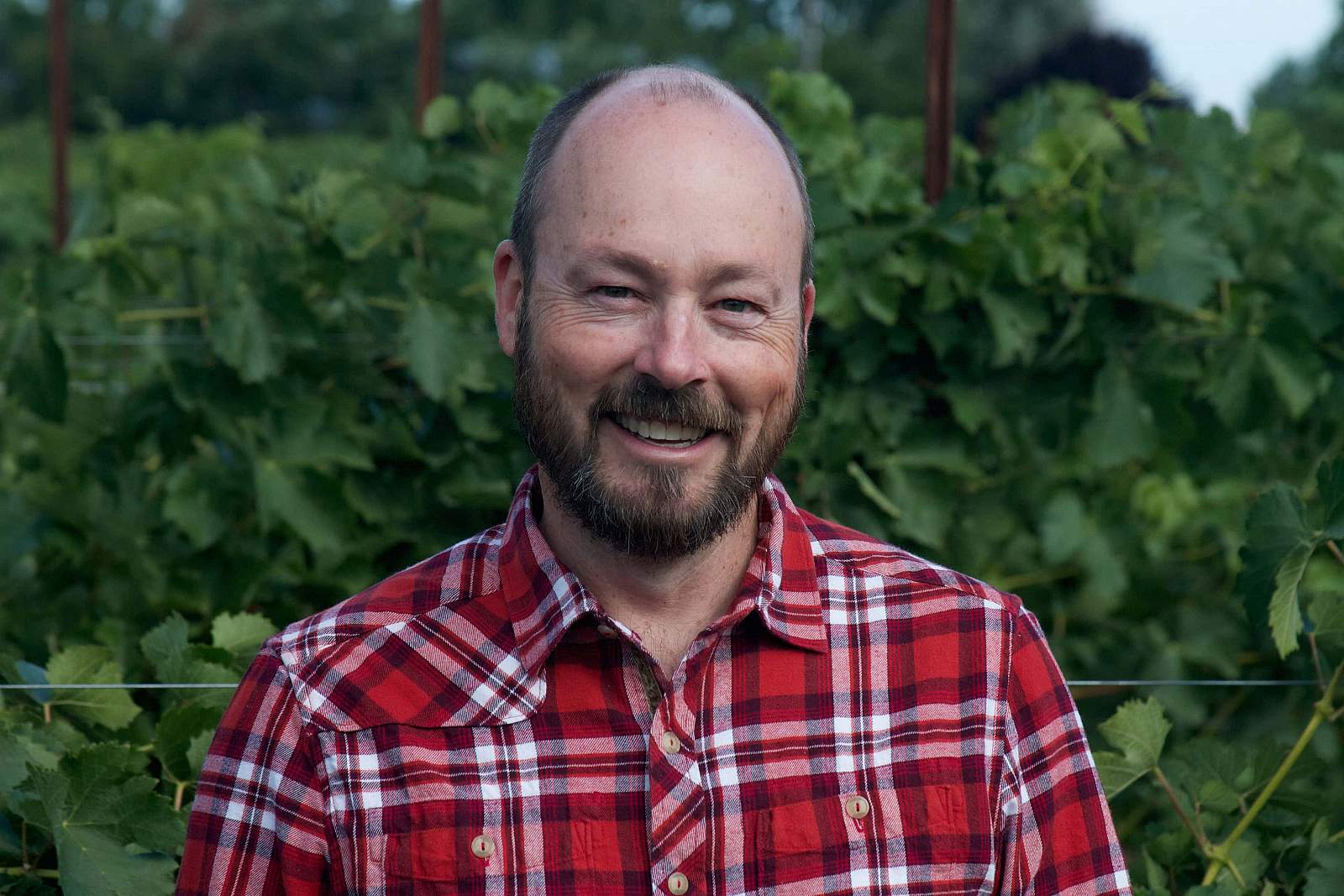 Since joining Buty, Chris has helped to define a rich, aromatically driven style that emphasizes balance, lower alcohol levels and subdued tannins. These qualities have established Buty's wines—both red and white—as benchmarks for creativity and quality, and as some of the Washington's defining blends. Building on his three decades of experience, and his extensive viticultural roots, Chris champions the complexity of the great vineyards Buty works with. To achieve this, he applies a natural approach, focusing as much energy in the vineyards as he does in the winery, where he avoids winemaking additions or enhancements. "I work from the ground up," says Chris.
"I think about individual rows and blocks, and what makes them distinct, and I then I try to preserve those elements all through the process. While there is no recipe for Buty's wines, those who know us, know that they can have faith in the quality of any bottle, in any vintage."